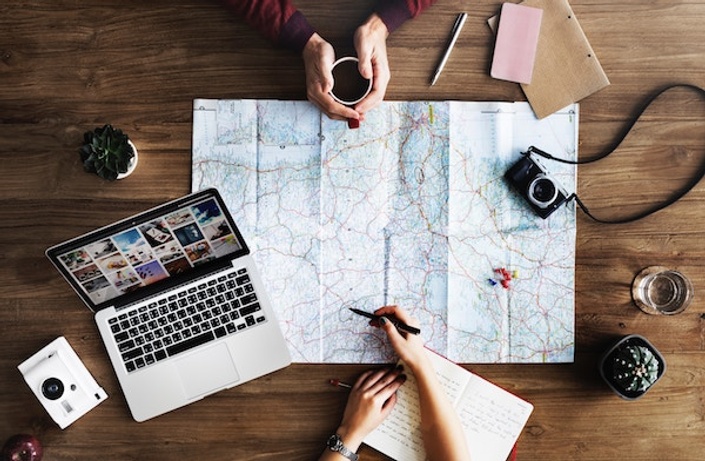 From Surviving to Thriving
The roadmap to eating well after a heart event so you can feel better and get back to living. (Sign-up details below.)
Welcome!
The bad news is that enrollment is now closed.
The good news is that you can sign up here to watch the three videos in my series "How to Eat Well for Life After a Heart Event" and I'll let you know when I offer the course again:
Video #1: 6 Keys to Success
Video #2: 10 Pitfalls to Avoid
Video #3: Frequently Asked Questions
The videos focus on "what" to eat, and keys to sticking with it, while the course is a step-by-step map to lifelong heart-healthy eating, for those who want more support.
For more about the course, read on below.
---
The medical profession refers to it as a cardiac event, but you know it as the day your life changed.
And with it, your relationship with food. Do your favourites now feel risky? Are you struggling with cravings? Frustrated with the contradictory advice about what to eat? Compromising between the needs of family members and your health? Short on time for cooking?
Knowing what to eat is one thing. Changing decades-long eating habits is quite another.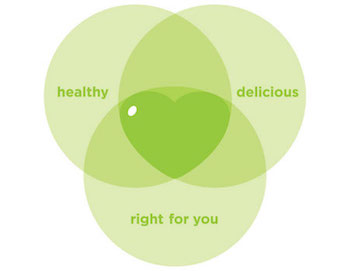 I've been supporting people in making changes like this since 2005, and now I'm offering this step-by-step program to get you from where you are now to your Sweet Spot: Eating that supports your heart condition and fits your life.

Who this is for
Before I tell you all about this life-affirming program, let's talk about who it's really for.

You've had a heart attack, stent, bypass, or close call, and you DON'T want to end up back in the hospital. Health is important to you, but you've hit a few bumps in the road.
You generally know what you "should" eat, but you find it hard to follow through. You struggle with portions and snacking.
You wish you had more support around nutrition than a remote cardiac rehabilitation program can provide.
You're ready to practice meal planning and cooking routines that reliably put delicious, heart-protecting food on the table and help you feel your best, while still enjoying your life.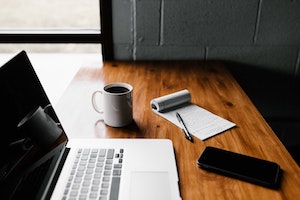 What you'll get
This is a 10-week program, with several short videos and 1-2 exercises each week. See below for our detailed week-by-week plan.
You'll also get a comprehensive workbook to download, print, and then brainstorm, plan, and track your progress.

In less than an hour a week, you'll:
... solidify your meal planning and shopping routine
... build a repertoire of heart-healthy meals that work for you
... understand how much to eat
... be able to reduce and address cravings
... know how to read food labels with heart health in mind
... be ready to navigate holidays, vacations, and your busy life!
Most of all, you'll finish with the knowledge, clarity, and confidence you need to relax and enjoy eating again, knowing you're doing the best you can to live a longer, healthier life.
Bonus! Meal planning tools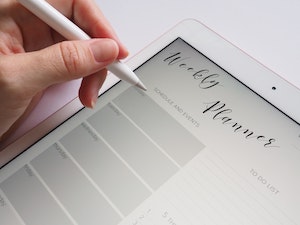 You'll also get my meal planning tools to personalize:
Meal Planning Checklist and Template with a sample meal plan
On-the-go Snack Ideas list
Heart Healthy Grocery List (general and Costco versions)
Customize them, print them, and use them to jumpstart your meal planning routine.
At the end of the day, it's all about the food, right? In support of several topics, I share over 50 of my favourite heart-healthy recipes and simple meal ideas, including:
Heart-Healthy Pantry Meals
Vegetables in the Sweet Spot
Holiday and Vacation Recipes
15-Minute Meals in the Sweet Spot
Sweet Spot Go-To Meals and Snacks
Your Instructor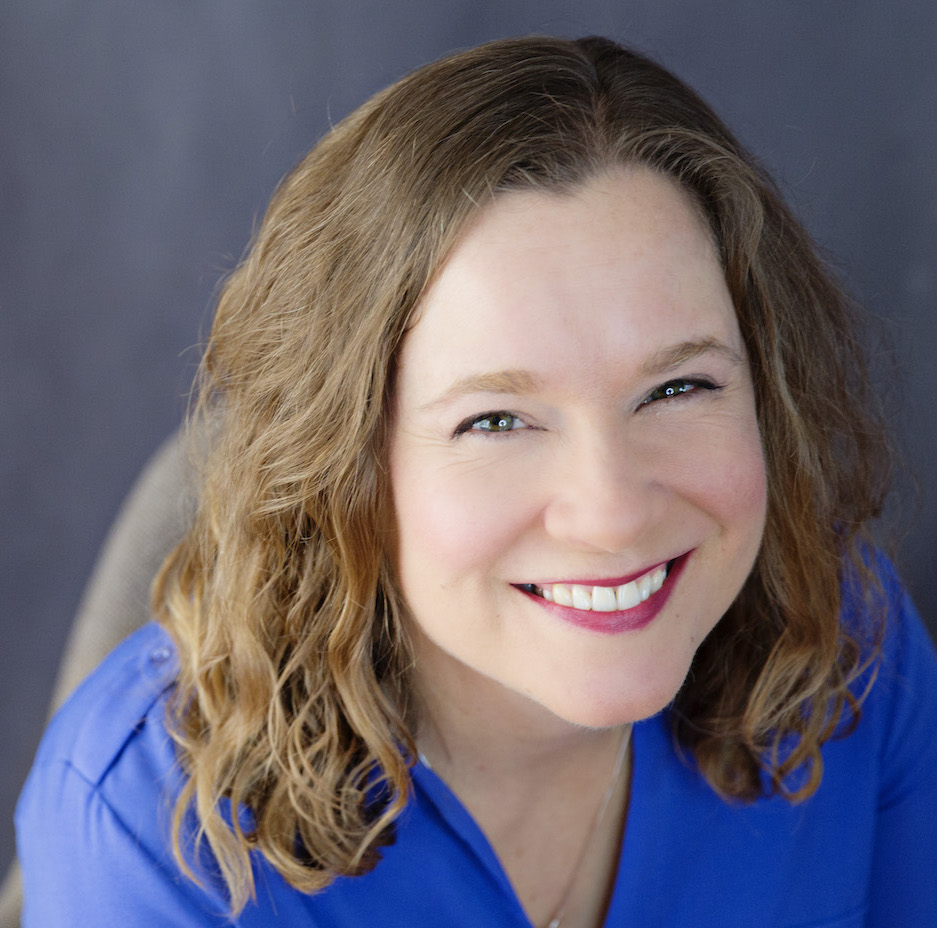 I'm a Registered Dietitian, Nutritionist, cardiac specialist, and author of the 30-Minute Heart Healthy Cookbook. I've spent over ten years now with Calgary's TotalCardiology Rehabilitation program, and I founded Sweet Spot Nutrition in 2014. I'm a mission to promote delicious, practical heart-healthy eating for real life.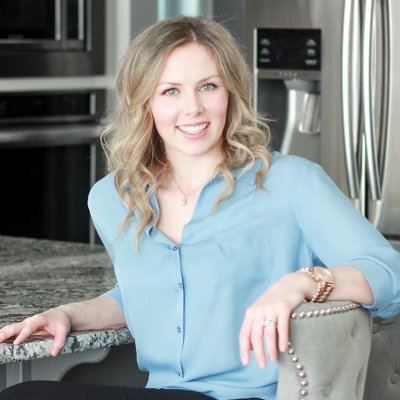 "Cheryl is a leader in Calgary on all things heart health! I love her new cookbook on heart healthy eating - it's so practical and nutritious - I can't wait to share with my patients!"
- Andrea Hardy, Registered Dietitian, Owner of Ignite Nutrition Inc., Host of the Let's Gut Real podcast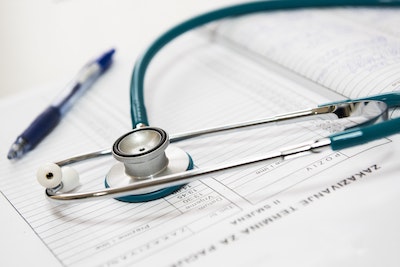 "I have had the pleasure of working with Cheryl in the past for educational activities related to the Libin Cardiovascular Institute. She is a RD with great knowledge and passion about nutrition and cardiovascular health. She is able to convey the importance of nutrition and healthy lifestyle to reduce blood pressure, cholesterol and blood sugar as part of preventative strategies. Both her scientific knowledge and practical advice are well received by the public. She is a delight to work with. I can highly recommend her expertise."
- Todd Anderson MD, Professor of Medicine, Department Head, Cardiac Sciences, University of Calgary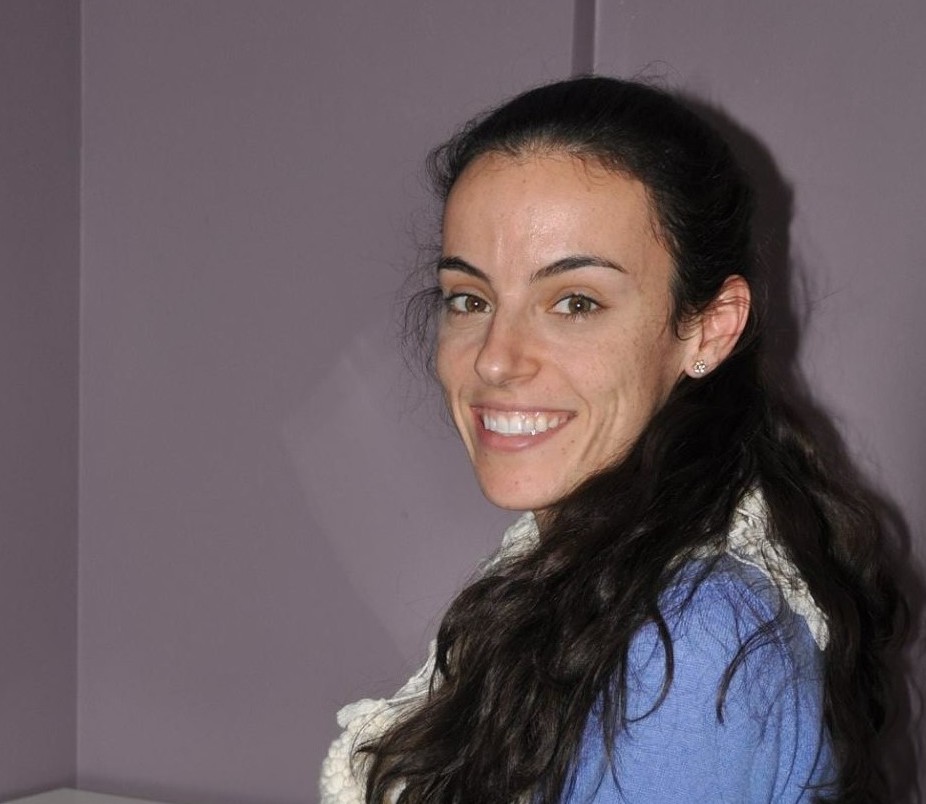 "If you're looking for a dietitian to help you improve your heart health, Cheryl is the best choice! Her approach is practical, realistic and weight-inclusive. Cheryl did an amazing Continuing Education session for our team of dietitians and truly stands out as a leader in the field. I have also been a fan of her blog for years, and I am excited to be able to refer clients to her new online course."
- Julia Heos, Registered Dietitian, Ontario, Canada
If you're ready to take care of you, let's do this!
Do you have an hour each weekend this winter to prioritize yourself, make a plan, and take control of this aspect of your cardiovascular health? We'll tackle the Week One materials starting Friday, January 29.
You deserve to not only survive, but actually thrive. And good food is part of a full life.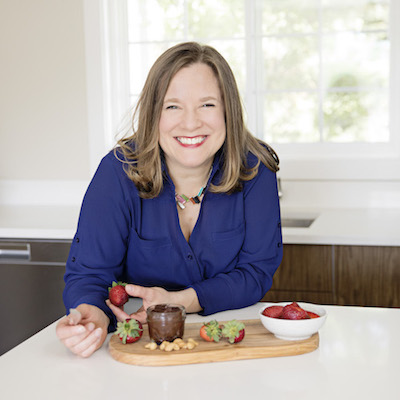 ---
Once you sign up, you'll receive access to the entire course, so you can jump in and get down to it right away.

You may already know what to eat, now let's make sure you know how to do it so it sticks. Then get ready to feel confident, relaxed, and energized about eating again.
You've got this!
Do you have more questions? Want to see the detailed weekly plan? Scroll down. It's all there.
Don't miss out: Enrollment closes at midnight (PDT) Thursday, February 4.

This course is closed for enrollment.
A Word About Pricing
Healthcare in Canada is paid for with our taxes, but sometimes people need more support than they get in the public system.
Evidence suggests that working with a Registered Dietitian for at least six hours is most likely to result in improved cardiovascular risk factors, but that can be cost prohibitive. By offering this as a ten-session group program at less than a third of the cost of ten individual sessions, my hope is to make it as effective and accessible as possible.
Healthier eating may eventually pay for itself, considering the cost of additional medications and lost work, not to mention quality of life. If you're in the US, it may save you future medical costs, depending on your plan.
(You may be able to submit it to your extended benefits plan or health spending account. Check with your provider and/or tax advisor.)
Group Support
I've created a Facebook Group exclusively for participants in the course, so that you don't feel like you're going through it alone. I'll be in the group live every Monday to answer questions and cheer you on.
Full 30-Day Refund
If for any reason you decide the course isn't for you right now, contact me in the first 30 days and I'll give you a full refund.

Enrollment Deadline
So that we can go through the journey together, enrollment will only be open until midnight (PDT) Thursday, February 4.
For each topic you'll get a straightforward video and supporting exercises, planning templates, and recipes to help you chart your course and make it happen.
Week 1 - Pick your destination: You're in the driver's seat.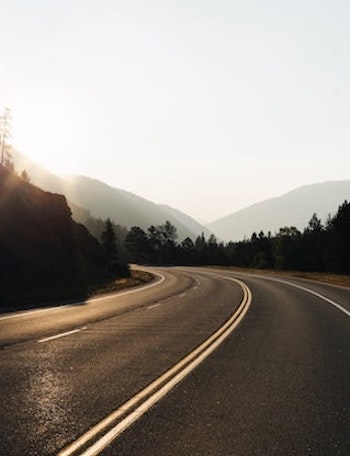 Trip logs: Journaling to learn and stay on course without obsessing.
Week 2 - Map it: Crafting flexible meal plans that work for you.
The shockingly simple trick to planning heart-healthy meals
Develop practical weekly routines that get great food on your table
Take it out for a spin: Write a simple meal plan
Week 3 - Fuel up: How much food to eat and how often.
How to tune back into your body's hunger and fullness cues.
Sustain and Savour: Nourishing, heart-healthy snacks.
Recruit your crew: Engaging the support of friends and family
Week 4 - Put it in cruise control: Making heart-healthy the easy choice.
Checkup: Are your home and office set up to support your goals?
Your emergency kit: Identify five pantry meals for heart-healthy in a pinch.
Rookie mistake: Not getting enough protein early in the day. (Breakfast)
Week 5 - Ace the pit stops: Reading labels and shopping with confidence.
Nutrition facts and ingredient lists. What to look for with heart health in mind.
Personalize your pre-printed shopping list.
Watching your sodium? Smart and surprising ways to boost flavour.
Week 6 - Enjoy the ride: You deserve to eat food you love, even after a heart event.
Eating more vegetables without hating your life.
Start your "Go-To" Meal and Snack collection.
Getting comfortable with sugar: How much is too much?
Week 7 - Slippery roads ahead: Navigating holidays and special occasions.
Socializing savvy: Celebrate, enjoy, and stay on track.
Finding that balance on vacation: Relax, explore, and come home feeling energized.
Fibre tuneup: Are you getting enough?
Week 8 - Take the fast lane: How to eat well when time is short.
How to get dinner on the table faster.
Ten heart-healthy store-bought shortcuts
Chaos-proof your Go-To Meal and Snack list.
Week 9 - Restart after a stall: Cravings, "overeating," and guilt.
Setbacks are normal. Practice self-compassion.
Rookie mistake: Aiming for perfection.
What's driving that hunger?
Week 10 - Are we there yet? Reassess, recognize your progress, and reroute if necessary.
Look how far you've come! Success is the journey, not the destination.
Where do you want to go next?
Resources for continuing your momentum.
---
Bonus Videos
There are two bonus videos: One about eating to address specific cardiac risk factors (blood pressure, cholesterol, blood sugars, etc.) and another about Intermittent Fasting.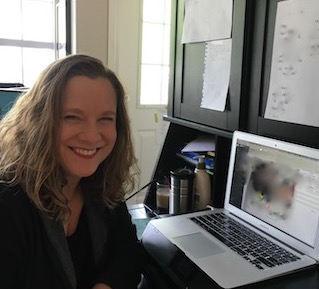 I'll be with you every step of the way

I'll be live in the private Facebook group every week for the duration of the course. You can ask questions there or email me privately.
Frequently Asked Questions
How long do I have access to the program?
You'll have unlimited access for the lifetime of the program, across any devices you own, starting as soon as you purchase. I've committed to keeping it on this platform until at least October 9, 2021, but I'll make sure it's accessible to you, either here or on another platform, for one year from your date of purchase. If there's interest, I'll keep it going for longer, with updates when appropriate. You'll have access to any updates I make as the course evolves.
What is your refund policy?
I would never want you to be unhappy! If you decide it isn't a good fit for any reason, contact me in the first 30 days and I'll give you a full refund. You can look through all of the materials and then if you think it won't help you, let me know. You have 30 days to change your mind, no questions asked.
Can I do the program if I haven't had a heart event?
Absolutely. You'll have a different perspective, but the guidance and meal planning tools can help you avoid future heart health challenges.
What if I have questions?
There's a spot for comments and questions beneath each lecture, and I welcome both! If you have a question, likely others do too. You can also reach out to the group in the private Facebook community. If you want to ask a question privately, you can email me:
[email protected]
How long will it take me every week?
The total length of the videos each week ranges from about 20 to 40 minutes. The activities each week should generally take you another 20 to 40 minutes. When the activities are longer the videos are shorter, and vice versa. The goal is to keep it to an hour each week.
Do I need to have the 30-Minute Heart Healthy Cookbook?
No, but I will refer to recipes in the book, so if you have it, you'll get more value out of it by taking this course. It's available online at Amazon, Chapters/Indigo, and Barnes & Noble.
Will I lose weight with this program?
I unconditionally respect, welcome and support all people and bodies in my practice. I follow Health at Every Size ® principles and strive to support your wellbeing, regardless of what happens with your weight. Our focus will be on better health, but I can't in good conscience guarantee weight loss - every body is unique. I can, however, commit to sharing tools and insights that will help you eat to reduce your risk of future heart events and enjoy the food while you're at it.
Who is this program not for?
If you suspect that you have an eating disorder, you'd be better served by an eating disorder program or counsellor. If you aren't sure, you can use this screening tool (https://www.nationaleatingdisorders.org/screening-tool) or talk to your doctor. And if you're thinking "just give me a meal plan and I'll follow it," this program may disappoint. Our mission is to tune into the wisdom within you, and develop eating habits that work for your unique situation.
Is there anything else I should know?
You'll get the most value from this program if you (1) print the 27-page workbook and (2) do the work. Watching the videos is a start, but likely won't be enough to make lasting changes in your eating habits and health. Plan for about an hour a week total. The workbook and activities will help you figure out the foods and routines that work best FOR YOU, and that's what counts.
This course is closed for enrollment.